Ekoshield® fence slats for more privacy
Ekoshield fence slats are used in order to add privacy to your existing fence. It is a durable and flexible plastic fence weave which can be woven into wire netting and chain link fencing.
Read more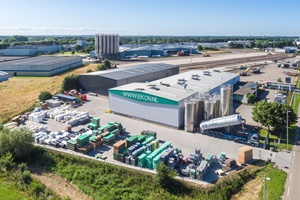 Ekoshield chain link privacy slats are manufactured by Ekon BV. Ekon is the leading producer of polyethylene (PE) and polypropylene (PP) sheet and roll material through the flat-die-extrusion process.
About Ekon